5 Things To Do Before You Go To A Hair Salon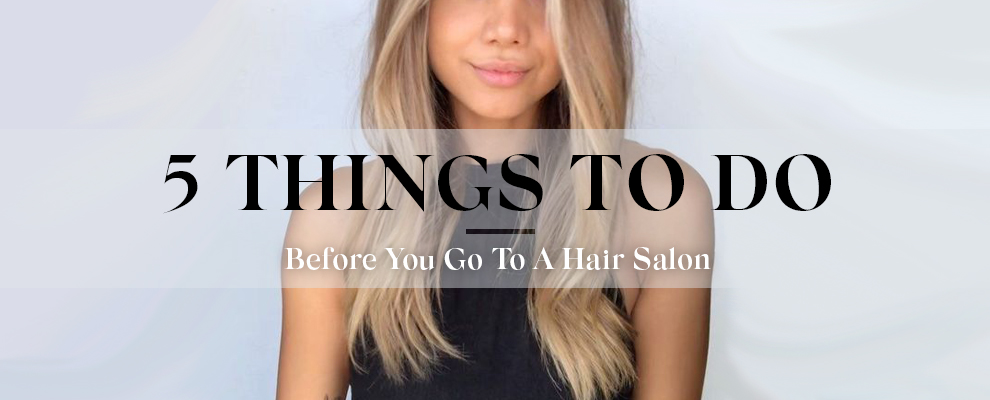 When visiting a new salon it can sometimes be overwhelming. A lot of our first-time visitors have mostly the same questions, with that data we've created a list of 5 things that you should know. If you're visiting us or another salon this list of 5 things to do before you go to the hair salon will help make your visit less stressful.
1. Never Bad To Have A Hair Consultation
In most cases, this is one of the most important things especially when you plan to color your hair. As time has gone hair color has advanced with new techniques and colors. What also has changed is how quickly we can safely change your hair color. That's why it's important to let us know what colors you plan to do beforehand. This way we will be able to know how long it will take so both parties understand the process.
2. Should I Wash My Hair?

This question is a tricky one because it depends on the salon. For example, at AZNA Salon locations you don't need to worry about washing your hair. All services come with a wash before the cut or color. Other salons are a bit different, this might be an addon service or something they don't provide at all. The best bet will be to check their website or give them a call beforehand.
3. Parking
A lot of locations that are in the city tend to have parking that is hard to come by. A good idea is to check the local shop area to see what parking is available and how much it will cost. At our location, we offer free parking unless stated otherwise, but most shops may not offer the same.
4. Wear your favorite outfit

We want you to look your best when you see your new hairstyle. It's nice for you to see how much of an upgrade a cut or color can do for your mood and confidence. Whether it be your favorite work outfit or something you wear during a night out, make sure it's something you enjoy wearing.
5. Honesty is the best policy
Being open about your hair journey with your new stylist is a must! This person is your hair's best friend, they will help you no matter what you've done to your hair. That's why it's always important to be transparent about what products, times you've colored, or if you decided to cut your own hair at one point. It will be important information for your stylist to give you the best cut and color possible.
With these five things down, you'll be able to go to your hair appointment confidently. Always remember that this is about you and getting the best hairstyle that makes you happy. Never worry about asking questions or if you have any concerns.